Give To Puente de Amistad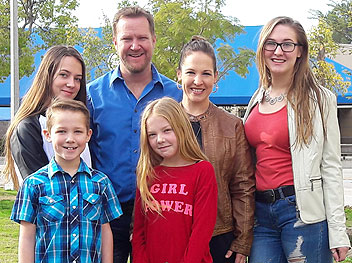 Our passion for missions began when I (Adam) took a trip to Peru in 2004. I returned a year later in 2005. Yet it wasn't until Katie and I took trips to Tijuana, Mexico, with our two oldest daughters, Justyce and Faith, in 2010 and 2011 that God completely aligned our family's hearts together with a love for all people.
Since 2011 our family has worked diligently to be debt free to be able to pursue God's calling on our lives. In God's perfect timing, we spent this past summer at the Puente de Amistad missions' base serving under the leadership of missionaries Mike and Cathy Brandt. This summer happened to be one of the Brandts' busiest summers, with some weeks double-booked; they needed help. God also confirmed to us through other events during our family's time at Puente that being there was much more than a coincidence; it was God-ordained.
We know God has laid missions on our hearts for a reason and our family is excited to return to Mexico.
Support Missionaries Adam and Katie Henaman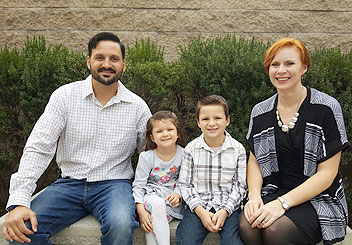 Over the years Heather and I have been involved in church ministry, but although we were helping meet the church's volunteer needs we did not feel we were fulfilling our own specific calling. While taking INSTE Level Two, we became burdened for something deeper.
We developed a passion for missions after having been to Peru (Travis) and to the Puente de Amistad missions' base. Heather and I spent the past summer at Puente de Amistad serving under the leadership of missionaries Mike and Cathy Brandt. While in Mexico we felt God's leading that this was where He was directing us here long term. Assisting the incoming missions teams, seeing individuals willingly step outside of their comfort zones, and ministering in another culture is an amazing thing to be a part of.
I know this is Gods perfect timing. God has had all of this planned out from the beginning of time. What an awesome God we serve!
Support Missionaries Travis and Heather Hunsaker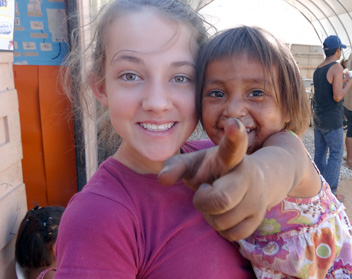 We display the love of Jesus in tangible ways by helping with orphanages and feeding kitchens, assisting in building projects for the poor, ministering in various churches, and working with other missionaries and local pastors to help meet peoples' needs.
Please give to help support our missionary staff and/or our ministry and operating costs of Puente de Amistad by clicking the links below. You'll be taken to one of our MVP pages.
Support Puente de Amistad Ministry and Operating Costs
Support Tijuana Orphanages