Volunteer Programs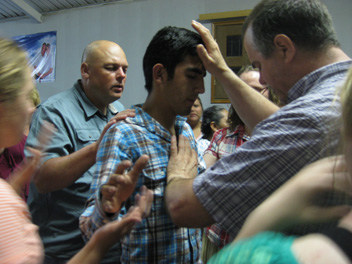 Throughout the year, many short-term mission teams from throughout the United States come to Puente de Amistad to minister in Tijuana. During our busy seasons (spring and summer months) we sometimes are in need of help supporting the logistical and operational needs of the teams and the base. While there may be opportunities to minister alongside teams or during times when teams are not at the base, the main purpose of volunteers is the support of short-term mission teams and Puente de Amistad staff. Volunteer appointments vary in length of stay, but are normally limited to no more than six weeks.
Volunteers are responsible for their own transportation to and from San Diego. Meals are provided for volunteers when teams are at Puente de Amistad, but volunteers are responsible for their own meals when there are no teams at the base.
If you would like more information on the volunteer program, please contact us at .